Spin Instructor Makes & Sells Roast Pork Belly From Home, Self-Aware About Irony
Stephanie Chan
2023-09-12T06:46:31+08:00
"People go to my spin class, then they buy my roast pork," laughs former army regular Brian Yeo, who works out "10 times a week."
It sounds like an oxymoron: A spin instructor, selling sinful 
roast pork belly
 from home. Which is what Brian Yeo, 28, has been doing since last October. The former full-time army regular finished his five-year contract in 2020, and switched careers to become a "rhythm cycling instructor" at Absolute Boutique Fitness Studio.
"I started taking spin classes in 2019 and fell in love with it, and I have been teaching spin for three years now," he tells 8days.sg.
Spinning is a popular exercise that involves intense cycling on a stationary indoor bike set to fast-paced music, which Brian demonstrates below:
Fitness instructor who sells siew yoke
It is an irony that the ripped, fit Brian also has an Instagram-based sideline business called @belleypig, selling roast pork belly that he makes at home. "It's kind of funny and contradicting that a fitness professional is in the business of selling fatty, delicious roast pork belly, but I have always been into fitness and food," he says.
It sounds like a great way to recruit more spin class students after stuffing them with roast pork, we note. But Brian clarifies laughingly: "People go to my spin class, then they buy my roast pork."
His physically demanding job, which involves "working out 10 times a week", allows him to indulge in his roast pork every Saturday night with his family. He keeps it as a small home-based operation, whipping up about 16 to 20 made-to-order portions by himself every weekend.
"It has always been a dream of mine to go into F&B. Before army I was working as an assistant chef at Cafe Etc in Thomson, and I have been cooking since I was 14 out of interest," he shares.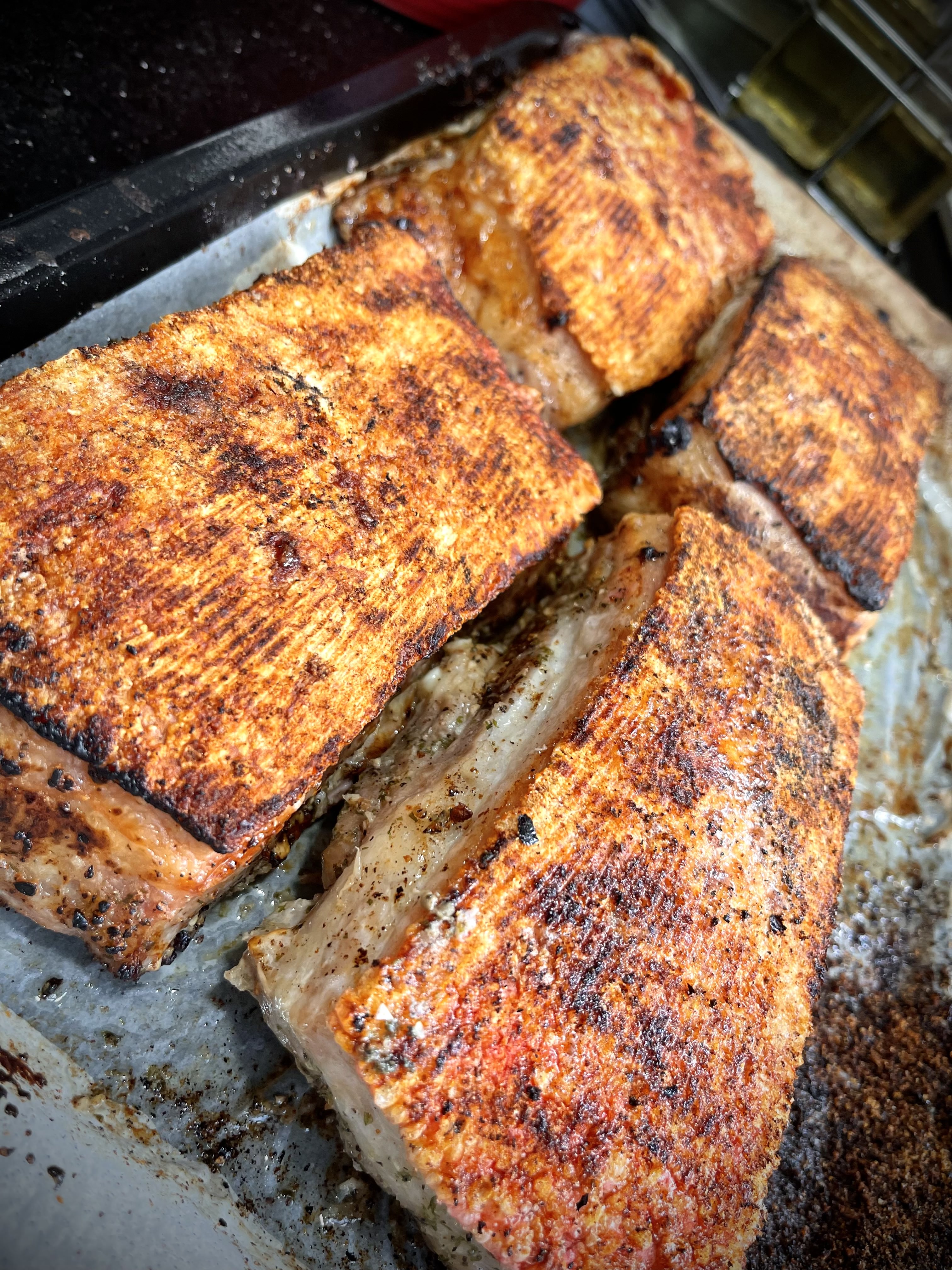 Roast pork R&D
Roast pork belly was a dish he particularly liked. "I experimented with cooking it a few times and realised I was quite good at it," he recalls.
When a friend suggested that he could earn some extra income from selling his homemade roasts, Brian deep-dived into researching how to refine his roast pork.
"I went to try roast pork everywhere. I sat down at kopitiams and ate their roast pork rice, and tried to turn it into something," he says.
He also sampled porchetta (Western-style slow-roasted pork belly roll) at an Italian restaurant and applied its cooking techniques to his own recipe. "After about three years of trial and error, I'd say I finally got it right," Brian says.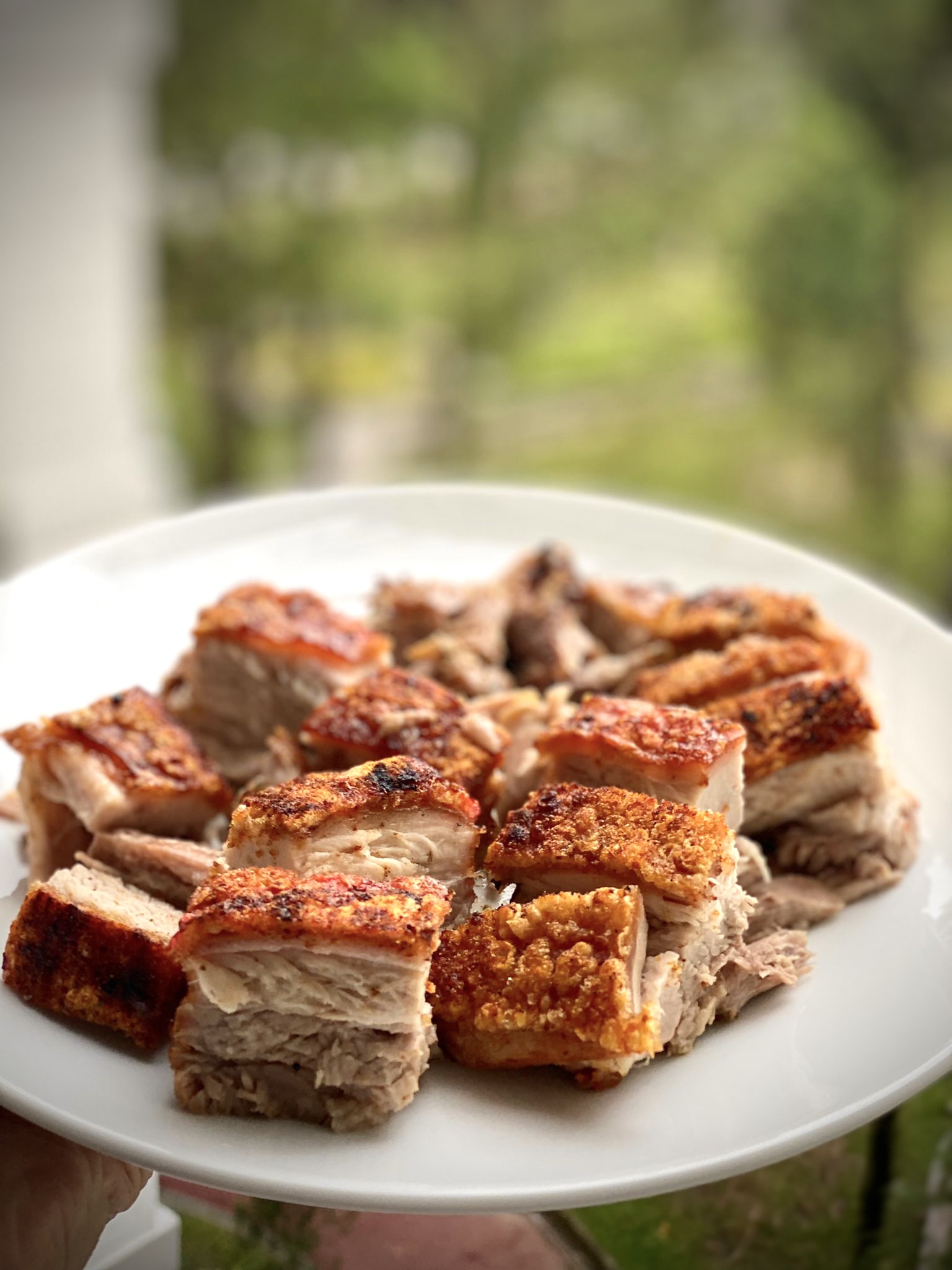 "Porchetta mixed with Cantonese siu yuk"
The result of Brian's R&D is a hybrid of "porchetta mixed with Cantonese siew yoke." He explains: "I wanted the skin of a porchetta — which is round — on a flat surface pork for aesthetics. Chinese look, Western flavour."
For instance, he omits the five spice powder that is typically used to season Chinese-style roast pork belly. "I wanted to make roast pork belly that is not totally Chinese-inspired," he points out.