Hong Kong actress Carina Lau praises Star Search runner-up Herman Keh's jaw-dropping act
jessie tan
Star Search 2019 concluded over the weekend with Carousell manager Teoh Zetong emerging as champion.
Along with Teoh, 25-year-old Herman Keh bagged second prize, while 17-year-old Ye Jia Yun came in third.
While the limelight is on Teoh, Keh also got a fair share of attention for his acting chops during one of the Star Search challenges on Sunday night (Nov. 3).
Exaggerated expression immortalised in gif
At the finals of Star Search 2019, contestants had to impress the judges in a round of acting challenge.
Acting forms 50 per cent of the judging criteria, in addition to an individual's X-factor, dancing ability, and eloquence.
Keh was acting in a skit from a 1997 Channel 8 drama, The Guest People, along with Teoh.
This expression was subsequently circulated online, and even compared to the screaming chicken prop.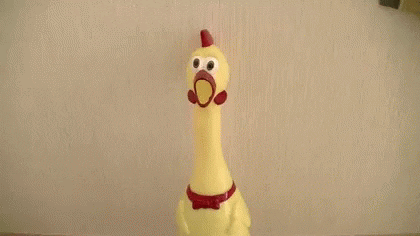 Netizens were also discussing it on the HardwareZone forum:
Keh was noticed by Carina Lau
Even though Keh's acting was not exactly well received by the netizens, he appeared to take the criticism well.
The runner-up said that he is aware that his face is making rounds online in an interview with 8 Days, and even hopes his face will go more viral in the future.
Keh also added that he aspires to become Singapore's first "Mr Bean", which was originally portrayed by Rowan Atkinson.
He also wishes to win the local audience's hearts with his humour instead of looks.
Keh quipped that he wants to be "Johnny Chinese".
According to 8 Days, Hong Kong actress Carina Lau also praised Keh's performance in the skit, which won a room of laughter.
Lau commented that he stole the spotlight from everyone else that night.
Well, perhaps that's a head start for this newcomer in the showbiz.