Malaysia Airlines Flight Was Searched When It Landed In Bangladesh Due To Bomb Threat
jessie tan
A Malaysian Airlines flight was searched after it landed at the Hazrat Shahjalal International Airport in Dhaka, Bangladesh, following news of a bomb threat.
The plane, which was heading to Dhaka, landed at the airport at around 9:40pm, Wednesday night.
Based on a report by NewAge Bangladesh, the airport's group captain, AHM Touhid-ul Ahsan, shared that no bomb or bomb-like substance was found after intense searches were conducted on all passengers and the plane.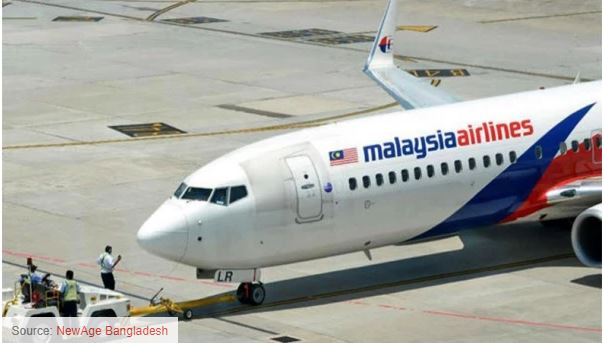 "The information turned out to be unsubstantiated but we did not take it lightly
We carried out a detailed search after the plane landed. First, we offloaded the passengers and searched them in line with the standard of procedure. But, we did not find any dangerous or bomb-like material", he said.
The incident took place after a phone call was made to the Rapid Action Battalion (RAB) with a Malaysian number, informing of the arrival of a 'suspicious' person from Malaysia on board a Malaysia Airlines flight, with a 'suspicious object'.
The phone call did not reveal any further information.
"We held a meeting and notified the Air Force. Their specialised counter-terrorism team arrived within a very short time", he added.
Touhid-ul has since also denied that the airplane was forced to make an emergency landing.