6 Best Affordable Smartwatches under RM 1,000 | Great Value for Money
jessie tan
Smartwatch has more functions as compared to a normal watch, it can read the clock, and also connect to your smartphone to receive phone calls and notifications. It can detect your heart rate, exercise record, sleep record and stress test as well. That's why everyone prefers to own a smartwatch nowadays. Today, we are going to recommend 6 smartwatches that are affordable!
1. Samsung Galaxy Watch Active (2019)
RRP:RM799 | OS:Tizen OS | Compatability:Android ,iOS
Samsung Galaxy Watch Active can auto-detect 7 types of sports and have 39 different sports modes. It can alert you about your heart condition when your heart rate is too fast or too slow. Samsung Galaxy Watch Active includes NFC function, which lets you can use Samsung pay.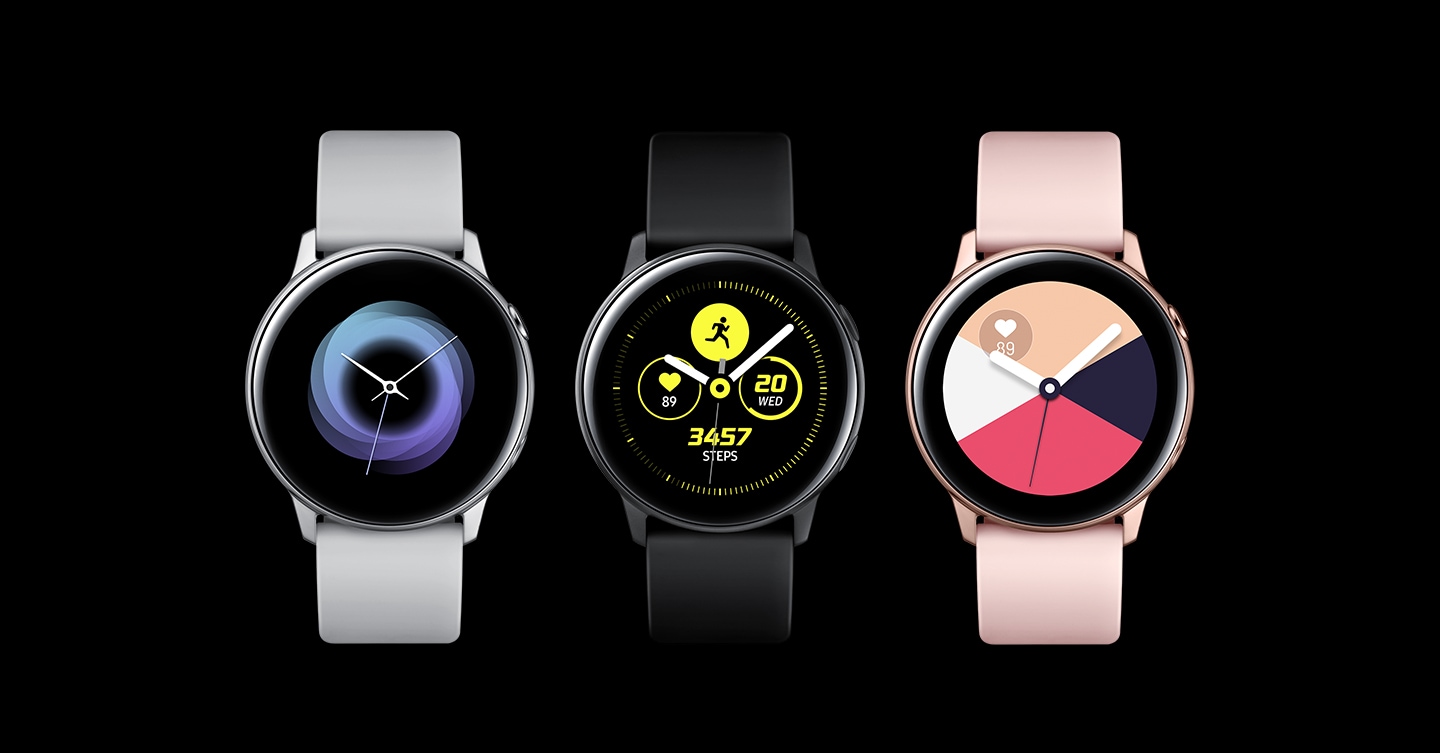 2. Fitbit Versa Lite
RRP:RM768 | OS:Fitbit OS | Compatability:Android 5+,iOS 10+
Fitbit Versa Lite is the cheapest version in all Fitbit wearables,if you have a higher budget, you may choose Fitbit Versa 2 which offers you more functions. But if you are only looking for a fitness watch, then Fitbit Versa Lite is your best choice. It can be worn comfortably, even during exercise or sleeping. The battery life can last for 4 days, which is quite decent for a smart watch.
3. Huawei Watch GT2
RRP:RM799 (42mm)RM899 (46mm) | OS:Lite OS | Compatability:Android,iOS
Huawei Watch GT2 is equipped by Huawei's latest chipset A1 Kirin, which offers intelligent power saving. Huawei GT2 battery can last for 14 days for 46mm version and 7 days for the 42mm version. GT2 has also been equipped by professional companions for indoor and outdoor activities.
4. TicWatch E2
RRP:RM709 | OS:Wear OS | Compatability:Android 4.3+,iOS 8+
Equipped with 1.39″ AMOLED Screen, TicWatch E2 can perform up to 2 days of battery life. It works very well recording various kinds of exercise. TicWatch E2 has a water-resistant level to 5 ATM, you can wear it and swim up to 50 meters underwater. It can detect your swim style, lap count and stroke count, which makes it a perfect smartwatch for swimming sport.
5. Garmin Forerunner 35
RRP:RM940 | OS:Garmin OS | Compatability:Android及iOS
Garmin Forerunner 35 is being recommended as the best fitness watch, it can be wear to do various sports. It can detect the heart rate with high accuracy using the unique technology of Garmin Elevate. The built-in GPS function allows you to record your path, and it can automatically upload your exercise record to Garmin Connect.
6. Amazfit Bip
RRP:RM299 | OS:Amazfit OS | Compatability:Android及iOS
Amazfit Bip is the cheapest in these 6 smartphones' recommendations in this article. It looks similar to an Apple Watch, but it is more affordable than the latter. On the downside, it has limit functions as compared to Apple Watch. However, its battery power is amazing, it can last for 45 days which makes it stand out as the longest battery life smartwatch.
Which of the above smartwatch is your choice? Share with us.
*Photos credit to the owners*